Your home looks like it could use some…
October 15, 2013
…cleaning?, painting?, new furniture?…how about FUR? and no, I don't mean getting a new dog. I mean the dead kind…or the fake kind…preferably on some sort of pillow.
I am currently on a huge fur kick (but let's be real, who wouldn't be after watching all the fur amazingness walk down the runway the past couple seasons?) Here are some of my  favorite fur pieces for the home. They specifically come in the shapes of pillows and throws because they are easy to change out when you get sick of fur (is that even possible?) by next year.
All the fur pillows you could possibly want at http://www.throwmeapillow.com/faux-fur.html
Lovin' the pillows on these 'wood grain' fabric chairs. From Sadie + Stella.
I may have a mild obsession (although I am currently showing amazing restraint and only own one of these rugs) with this rug. (From Ikea)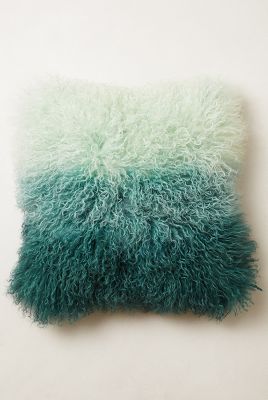 Ombre may be on it's last fashion leg…but this pillow is still super cool. From Anthropologie.
Would you ever want to leave the dinner table if this was your home?? I think not.
There is really no issue whether I like this or not (I totally love it). The issue is…if it's a pillow (as Overstock.com claims it is) why is it being displayed on the floor? I get decorating for a home decor shoot, but you are trying to sell this  white supremist cousin It…why not just put it in a chair or on a  bed?
And of course…no one does fur quite like Restoration Hardware. Do you not want to wrap your body up in that fur blanket and enjoy some mulled apple cider while letting the world fade away?
If you want to find out where these pics came from, or if you are craving to see more…check out my Pinterest board: http://www.pinterest.com/buchananclothes/home-sweet-home/
Once I clean up my living room, I will take a picture of my new fur pillows that the TJMaxx fairy brought to me. Until then,
Cheers,