DIY 'Do Not Disturb' Sunhat
April 29, 2015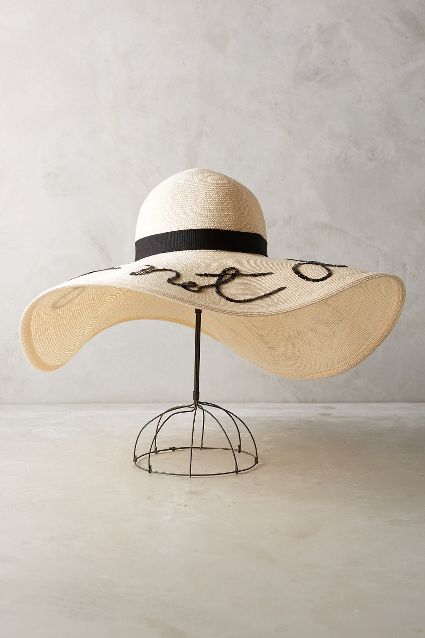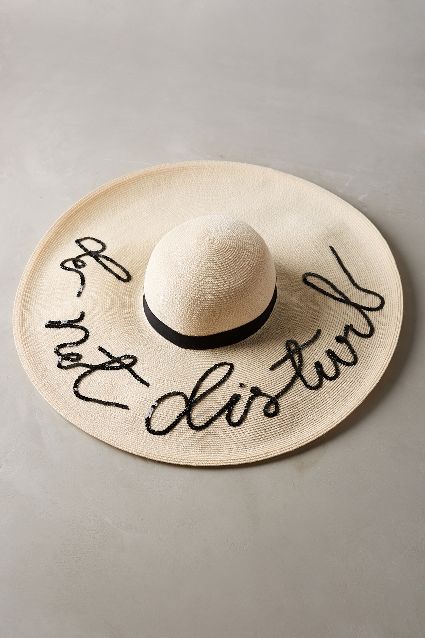 During my nightly (ok, and morning-ly?) perusing of Pinterest, I ran across this hat from Anthropologie and I fell in love immediately. As someone who loves to sit on the beach and not talk to anyone for great lengths of time this is PERFECT. Less perfect? The $435 price tag. So I did what any good crafty person would do and I made my own. Here's how you can make one too in only 2 steps:
Step one: Gather your supplies.
You need: a sunhat (mine was on clearance at Walmart for $2!!), craft glue, scissors, a pencil or pen, and about 2-3 yards of black sequins.
Step 2: Write it out and glue it down
Depending on how comfortable you are with your spelling/handwriting you can pencil an outline on the hat, or just use the glue to write out your words. The pencil wasn't really showing up on my hat, so I just applied the glue one word at a time. After you draw the glue out, place the sequin strand on top.
That's it!! This whole DIY took me about 15-20 minutes (and most of that was spent looking for my supplies)
Trying my new hat out! It would also be funny to create one that reads 'tourist at work'.
My hat is going to be absolutely perfect to wear with my new swimsuit during my upcoming beach trip. Sunscreen is a most also.
I'm really happy with the way this turned out. It was incredibly easy to make and I actually like it more than the original. DIY success.
Happy Creating!!
-Bucky